University celebrates Living Wage Week
09 Nov 2020
Proud to pay all our staff, our greatest asset, a fair day's pay for a fair day's work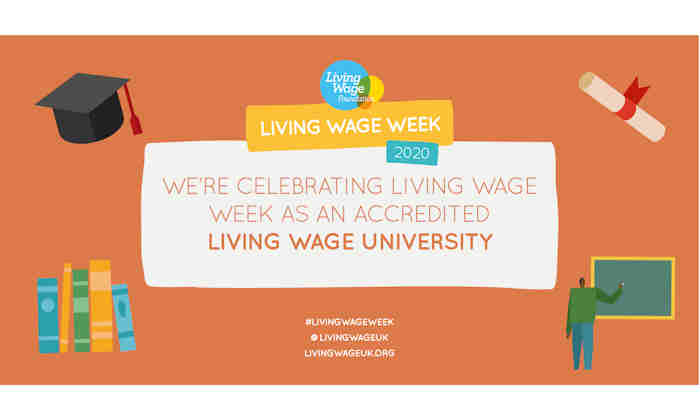 Our University's greatest asset is its people, which is why we're celebrating Living Wage Week (9 – 15 November).
We were accredited as a Living Wage employer by the Living Wage Foundation (LWF) in March 2019 – which means our staff are paid wages that meet living costs, not just the government minimum. We're in good company, alongside more than 5,000 employers from Ikea to Everton Football Club.
Prior to accreditation, we already paid our staff more than the minimum hourly rate recommended by the LWF and had done for a long time. We also offer a range of additional benefits such as family friendly-policies, generous pensions, occupational sick pay and annual leave allowances.
Director of Human Resources, Karen Heaton said: "As we've said many times before, our people are our greatest asset, so of course we want to pay them a fair day's pay for a fair day's work.
"They work incredibly hard – and never more than this year, keeping our University running in the most challenging of circumstances.
"This is more than tangible proof of our unique third goal of social responsibility – it's a huge thank you to our resilient and hard-working colleagues."
The campaign for a Living Wage started in 2001. It has cross party political support and is a movement of independent businesses, organisations and citizens, including our University, who believe a fair day's work deserves a fair day's pay.
Living Wage Week celebrates the movement, which ensures employees don't need to juggle several jobs just to makes ends meet and employers recruit a more productive and engaged workforce as well as enjoy business and reputational benefits.
More information
For more information, visit: