University arranges three meeting-light weeks
05 Nov 2020
Colleagues encouraged to reduce their meeting commitments in the weeks beginning 15 February, 31 May and 26 July 2021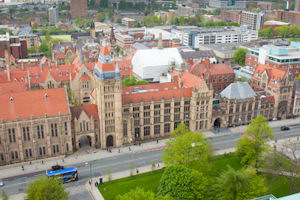 In light of the continuing extraordinary efforts made by our staff, we are encouraging all colleagues to reduce their meeting commitments in the weeks beginning 15 February, 31 May and 26 July 2021.
We would encourage all of you to postpone non-essential online meetings or calls that you have planned for those days.
In this spirit we are cancelling our Senior Leadership Team meetings during these periods, though of course we will continue to work hard to address the challenges we face.
Thanks again for your continuing resilience and hard work during this challenging time; it is very much appreciated.
Further information and support